Ready to attract a swarm of prospects and convert them into long-term customers?
Learn How to Quickly Build & Grow Your Mailing List for Bigger Profits
Sign Up Now for your Free Reports,
The Email Marketer's Profit Toolkit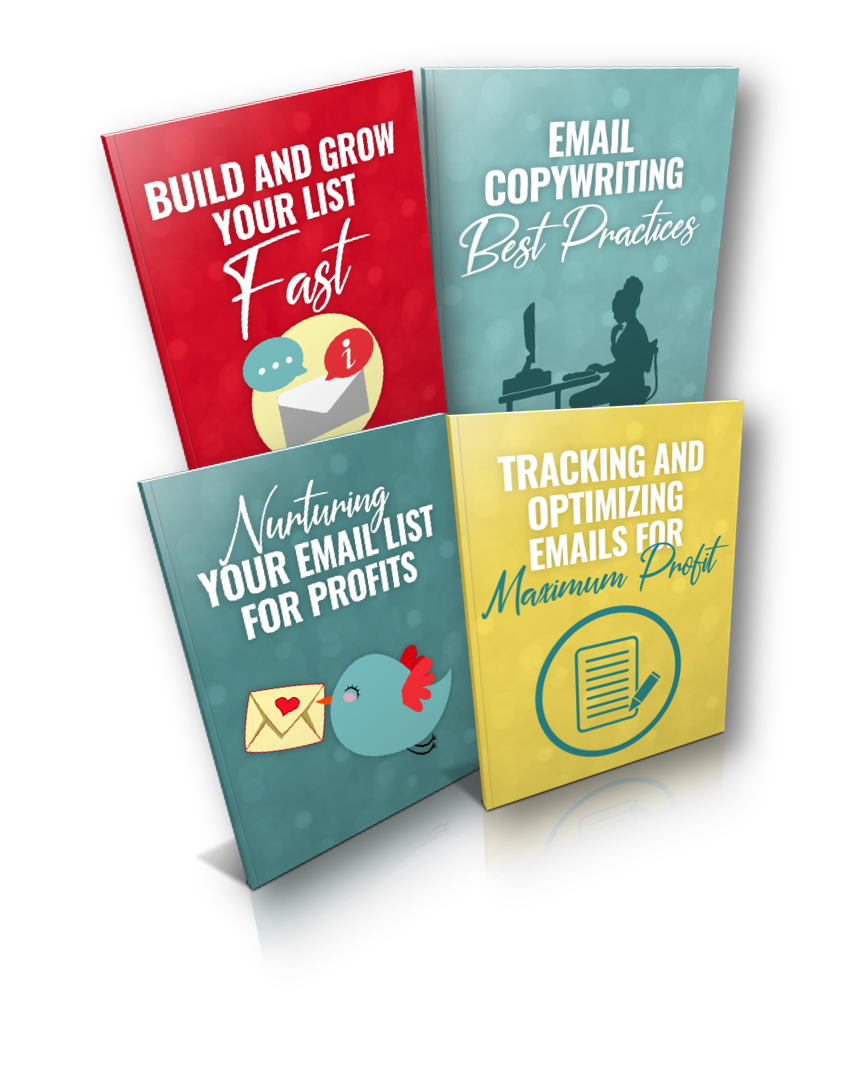 According to the Direct Marketing Association, over 66% of purchasers claimed they made a purchase based on an email marketing message. This tells you that email marketing is very important.
In fact, according to McKinsey & Company, email marketing is almost 40 times better at new customer acquisition than Facebook and Twitter combined. The Direct Marketing Association reports that marketing managers, on average, earn an ROI of 38 dollars per every 1 dollar spent on email marketing.
Marketers will tell you that "the money is in the list" and they're not joking. It's true. When you have a healthy, targeted email list where you promote relevant products and services, your income can grow exponentially. However, you need to learn to write attention-grabbing, result-oriented emails that are opened, read and acted upon.
These free reports (4-week e-course) will show you exactly what you need to do to build and grow your email lists for bigger profits.
Sign up today and you'll learn:

How to build and grow your mailing list fast.

Copywriting best practices for making more sales.

How to nurture your list to keep them returning for more.

Tracking and optimization tips for maximizing profits.

…and a whole lot more!
Claim Your Free Access:
The Email Marketer's Profit Toolkit
Simply enter your name, email address and click 'Sign Me Up!' below to instantly receive your free e-course right away.
Your privacy is protected and your email address will only be used by EmarketCopy to communicate with you about Email Marketing and related subjects. You can cancel your subscription at any time.
If you are ready to start growing a list of action-taking subscribers, then get signed up right now. Just enter your first name and email address above to get your guide. It's absolutely free.
Here's to Your Success,
Terry Phong
Email Marketing Specialist